Welcome to AAUW Duluth, Minnesota, where our mission statement is "Empowering Diverse Women through Friendship, Education, and Advocacy."
RECENT/UPCOMING EVENTS
Sunday, December 3, 2023, 3 pm, Wussow's Concert Café, 324 N. Central Avenue, Duluth, IN PERSON
Winter Social
AAUW members and guests are invited to the Winter Social to socialize, greet the holiday season, enjoy sweet and savory snacks, and hear a presentation and entertainment from Sarah Lawrence of Lyric Opera of the North (LOON). $15 per person payable at the door. RSVP by 28 November 2022 to dianab.aka.mommy@gmail.com or leanne.ventrella@gmail.com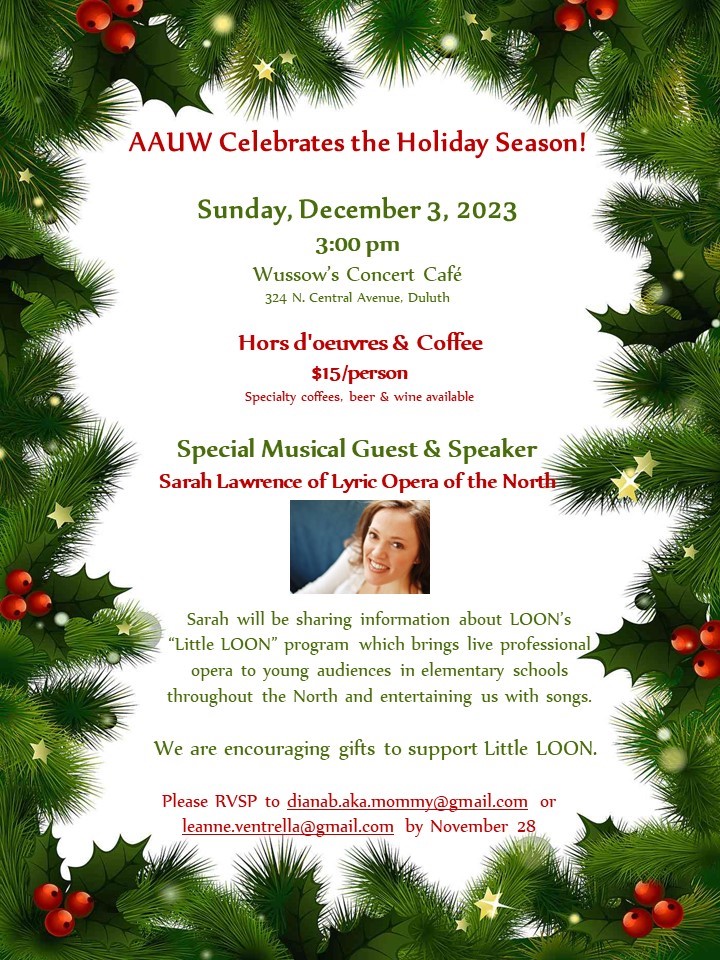 Wednesday, November 15, 7:00 pm, Trinity Lutheran Church, 1108 E. 8th Street, Duluth, IN PERSON
Presentation, "United for Ukraine: Perspectives from Asylum Seekers and Host Families." Hear members of Trinity Lutheran Church and a Ukrainian woman they worked to bring to Duluth. This event promises to be informative and interesting. No need to RSVP – bring a friend!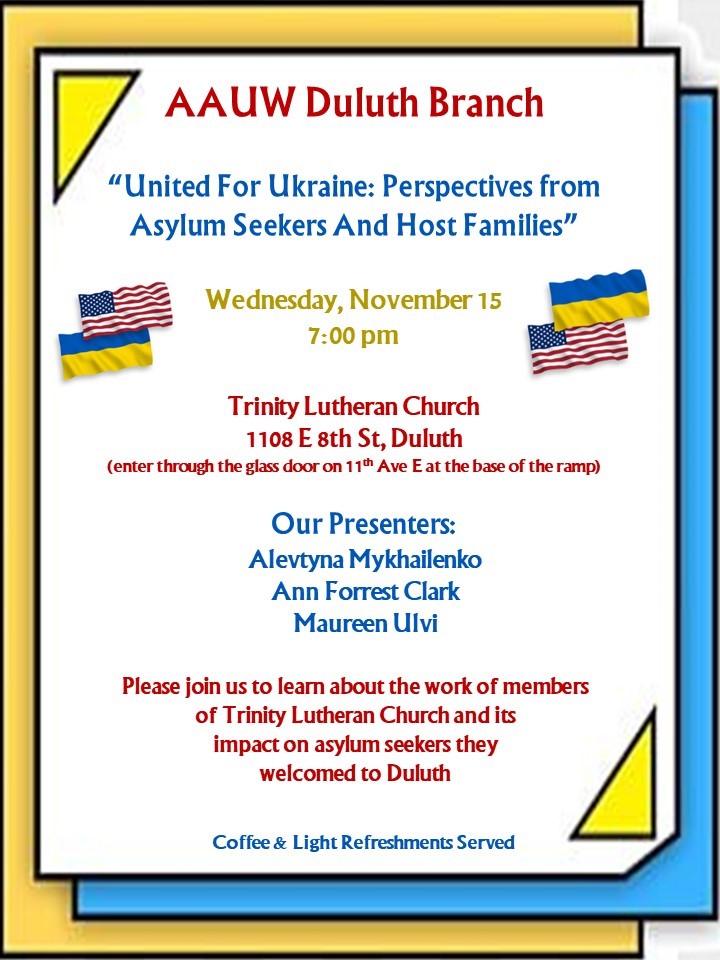 ---
Save the Date, Northland Gathering, October 7, 2023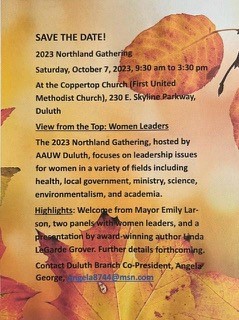 ---
The branch is delighted to announce that the 11th selection for Minnesota's statewide book club, One Book | One Minnesota, is In the Night of Memory, by branch Co-president Linda LeGarde Grover! American history. The reading period is slated to begin Monday, July 31 and end Sunday, September 24.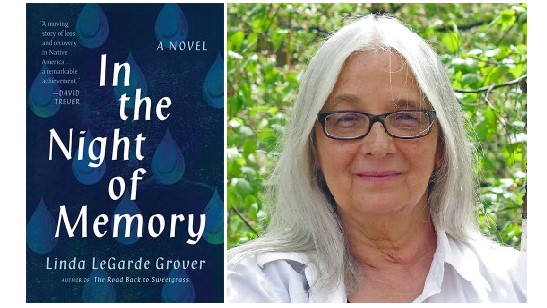 ---
Summer Social, Hartley Nature Center, September 14, 2023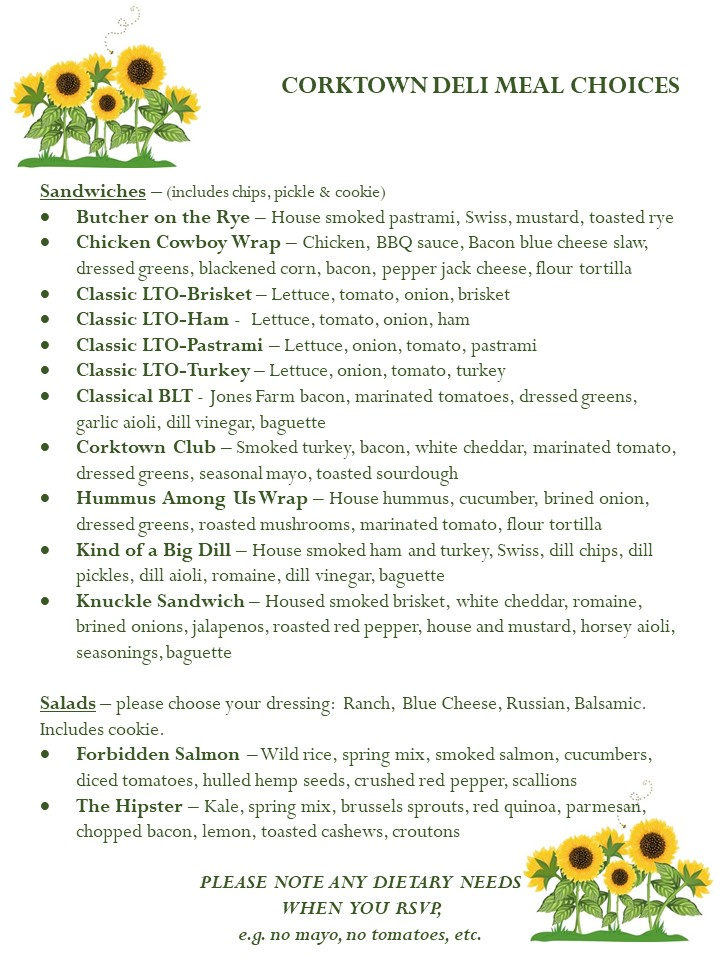 ---
May 16, 2023
Kitchi Gammi Club, Duluth
IN PERSON
Annual Meeting
Members and guests are invited to AAUW Duluth's annual meeting at the Kitchi Gammi Club on Tuesday, May 16, 2023, at 5 pm
Dinner, presentation by guest speaker Dr. Melissa Walls, Director of the Center for Indigenous Health's Great Lakes Hub, and a brief business meeting
$35 per person payable at the door (cash, check, square)
RSVP required by May 5, 2023, to Diana Brainard at dianab.aka.mommy@gmail.com or Leanne Ventrella at leanne.ventrella@gmail.com